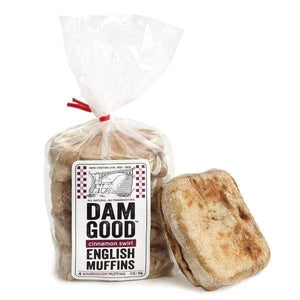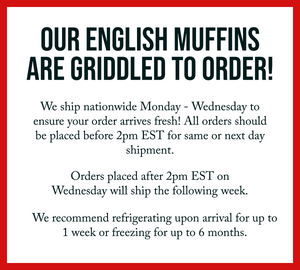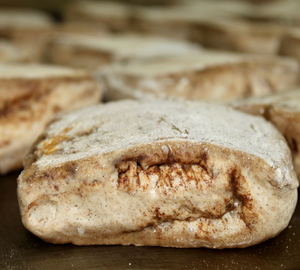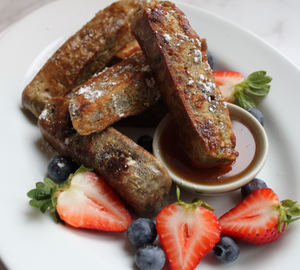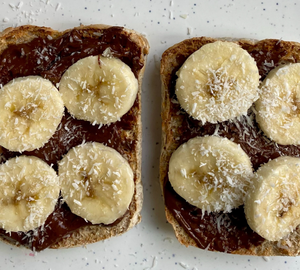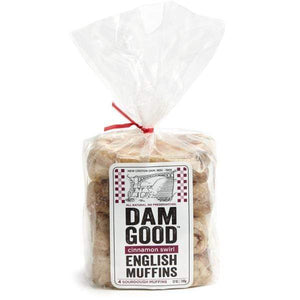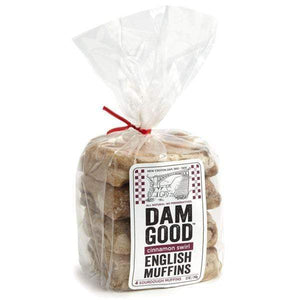 Product description: One bag (contains 4 muffins per bag, total net weight 12oz.) of artisan-style, gourmet, plant-based, "Cinnamon Swirl" vegan sourdough Dam Good™ English Muffins.
What makes them Dam Good™?
We make our vegan sourdough "Cinnamon Swirl" Dam Good™ English Muffins with all-natural, non-GMO ingredients with no preservatives or industrial seed oils
A blend of starters gives them a mild sourdough aroma and taste
In addition, before being hand-cut and griddled like pancakes, the dough is cold-fermented which aids digestion
After toasting, our artisan English muffins have a crispy outside and a chewy inside
Lastly, since they're so versatile, we use them for sandwiches, English muffin pizzas, burgers, toasts, and so much more!
Storage suggestion: In order to preserve freshness, we recommend storing our gourmet English muffins in the refrigerator or freezer. Further, for your convenience, store them whole, or fork split them, and then freeze or refrigerate.
Serving instructions: Thaw at room temperature or in microwave for 15 seconds, split with fork or knife, then toast.
INGREDIENTS: UNBLEACHED ENRICHED HARD WHEAT FLOUR (WHEAT FLOUR, MALTED BARLEY FLOUR, NIACIN (VITAMIN B3), REDUCED IRON, THIAMIN MONONITRATE (VITAMIN B1), RIBOFLAVIN (VITAMIN B2), FOLIC ACID), WATER, BROWN SUGAR, CINNAMON, KOSHER SALT, YEAST, WHITE RICE FLOUR, (GRIDDLED IN) AVOCADO OIL.
the BEST english muffins!! variety of choices and super fresh, my favorite are the cinnamon swirl!!
Shaun-Marie Murray
Fantastic muffins. The best I've ever had. Taste, texture , yumminess 👍Very addictive. Every flavor is my favorite 😊
Myra Klahr